Shrinkwrapping for bakery products: Perfect protection for bread, rolls, baguettes, croissants, ...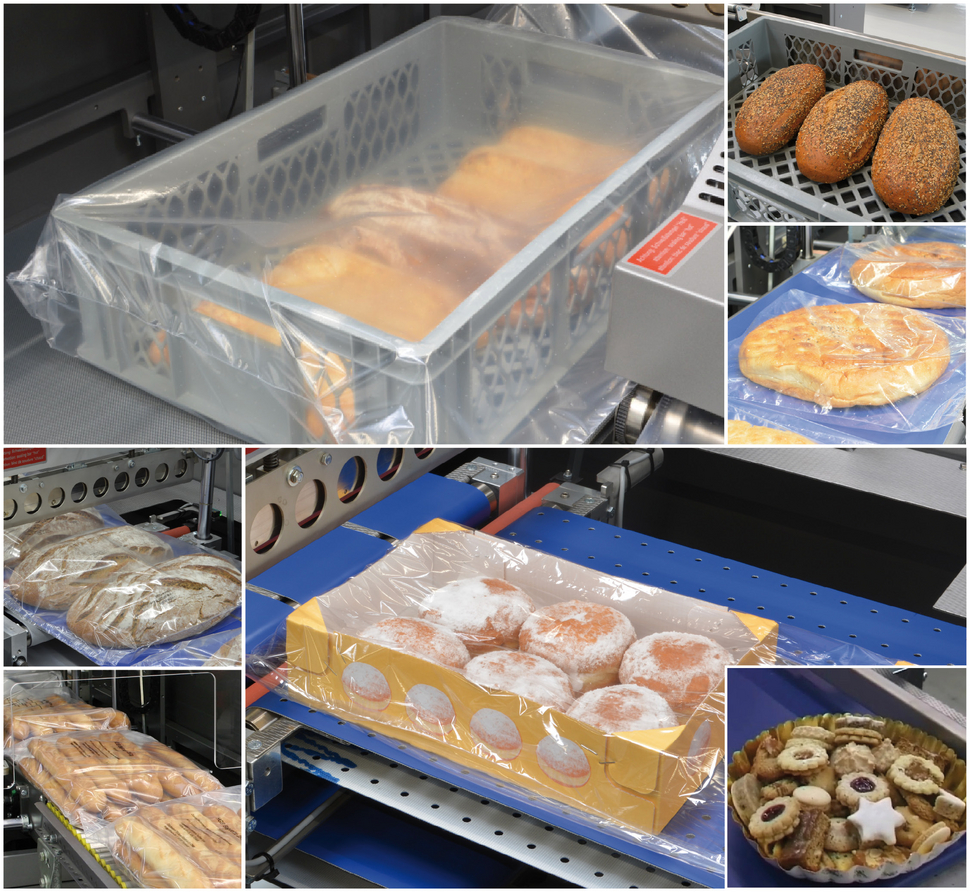 Shrink packaging is a perfect way of hygienic protection for ready to consume bakery products. Increased selling impact can be achieved using printed films, which you can also run on the machines. The wide range of Kallfass shrinkwrapping equipment has the right choice for all capacity needs, variing from manually operated l-sealers for mixed bakery assortments with smaller series up to fully automatic high performance shrinkwrapping units for industrial bakery production. The fully automatic UNIVERSA models prove to be very flexible in format changes with little downtimes. Mostly one UNIVERSA 500 shrinkwrapping machine is sufficient to shrinkwrap economically the complete assortment of a middle-sized bakery.
Examples from the bakery and confectionery industry:


Flan cases shrinkwrapped with aromatic seal
The sensitive flan cases are packed in PE-coated aluminium film with special sealing tools. The sealing seams are almost airtight. Equally, no humidity escapes from the packing. The delicious flan cases do not dry out and the tasty flavour remains well-preserved. The Polycord-Infeed is easy to dismount and can be cleaned by steam jet quickly and without difficulty.

Baguettes in packs of 10 in chain stores
Protection against contact, drying-up and dirt. These are the most important functions of film packaging. The packing is marked for easy product-tracking and the premium product reach safely the POS.

Loafs of bread, milk bread, walnut rings or similar bakery products
Such bakery products can be shrinkwrapped without tray, as they are of stable shape.

Shrinkwrapped croissants and rolls on tray
This shrinkfilm packaging protects the sensitive bakery products against pressure, contact, drying out, humidity or dirt. Hence it is suitable as retail packing in self-service markets.